Bulk Memory Cards has been in the memory card business for years. Not only do we offer a wide variety of quality flash drives and memory storage devices, but we can customize them to meet your needs. Your branded flash, USB, compact, and thumb drives will look great with your logo or personal message. Our customization services ensure that you and your customers get a personalized and well-branded product!
Customized Flash Drive Options
We offer customization options for your flash drives including:
Customized text on the drive, such as a company name or slogan.
We can accept images in a wide variety of file types, which makes our process very convenient.
Custom colors to match your brand's guidelines. We can even include multiple color schemes and fonts so you have plenty of options!
We'll work with you closely throughout the process so you'll know exactly what your flash drives will look like.
We offer discounts for bulk projects.
Bulk Memory Cards offers many styles of flash drives.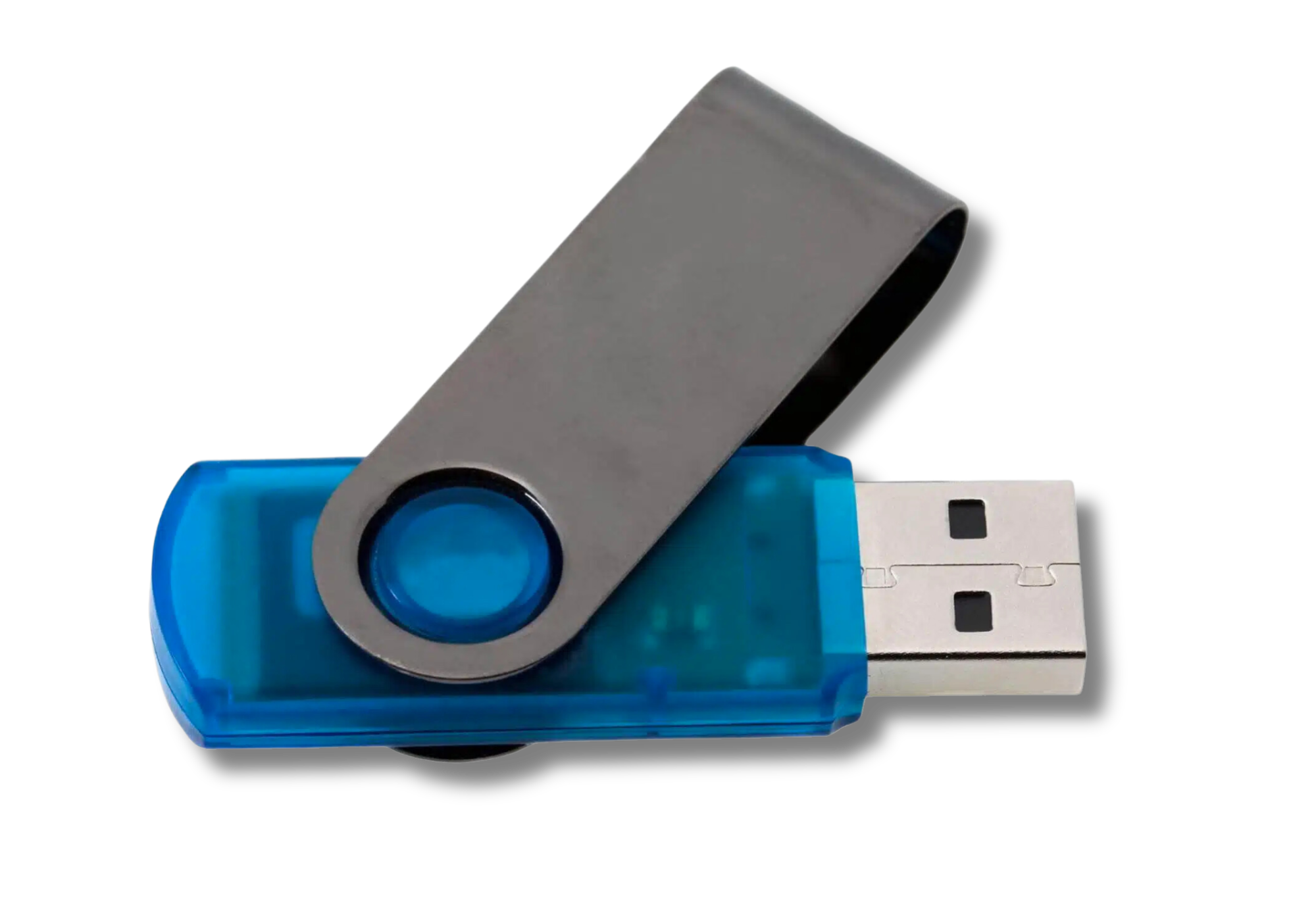 How Custom USB Drives Are Used
Whatever your industry, our custom options are exactly what you need! Here are just a few of the many industries we serve:
Healthcare
Pharmaceutical
Fleet Management
Hospitality
Finance
Entertainment
Marketing
Regardless of your business or sector, nearly everything these days happens digitally! Many brands have found custom flash drives to be a great promotional asset.
Whether you're looking to store files, share data with your team or increase customer engagement, a custom branded flash drive is the perfect solution. Our range of styles ensures you'll be able to find exactly what you need. If you need help, our team can help you choose the best option for you and your company.
Advantages of Personalized Flash Drives
Our customers use their customized flash drives for a wide variety of purposes. Some utilize them as part of a PR or marketing strategy so they can get their logo out there. Others find them handy when it comes to office organization and management. Whatever you need your custom flash drives for, we're here to create the perfect USB flash drives!
Great for your brand
Memorable marketing
Stand out from the competition
Easy to organize
Makes keeping track of cards and drives easy
Custom flash drives are a great way to promote your brand. Their vivid colors and catchy slogans are sure to capture anyone's attention, giving you the opportunity to build a lasting impression on potential customers.
Customized flash drives are great gifts for customers at trade shows, events, and conferences. They're also a great way to reward your team as well!
A branded flash drive is really just the perfect excuse for you or your business to be able to hand out customized drives, an object people are sure to actually use. It's no wonder so many brands choose these products for their employees and clients.
Custom flash drives aren't just for marketing, they're also very handy to have around your office or even home. Some customers use different colors for different employees, customers, or file types. You'll be able to tell at a glance what's on the drive, making organization easier than ever.
First, you'll purchase your flash drives. You'll then need to provide us with the file of what you want to appear on your drives. We accept images, logos, and artwork in a variety of formats.
Once we have your logo or other file, our team will be in touch. We will work with you to ensure your final product looks exactly the way you want it! You'll receive a draft of what your product will look like so we'll know whether there are any adjustments we need to make before the printing process.
We understand that you may have unique specifications or color requirements due to your brand guidelines. Our goal is to make the process easy and accurate from start to finish!
Our Other Services for Custom USB Flash Drives
Bulk Memory Cards not only offers customization services, but we also offer other services that make our products the right fit for any project. Duplication and preloading drives will help save you valuable time and effort and allow you to focus more on other projects.
Flash Drive Duplication Service
One of our additional services is flash drive duplication. Duplication is a great way to widely distribute data or any other type of information you need. Duplicating flash drives is often a long process, so leave it to us!
If you have data that you need to widely distribute, preloading flash drives with the information is a great choice. Manually adding data to every drive takes time, and chances are you have better things to be doing!
Ordering customized, duplicate, and preloaded flash drives is easy and can be done online. Contact Bulk Memory Cards today to design and order your customized drives! Our quality drives come at a great price and are discounted when you buy in bulk. Shipping is fast and direct.
Our service is quick and experienced, so you'll receive your drives exactly the way you designed them!