Introducing The Super MAX Premium SD Memory Card InfinityX
It happens to every photographer. After a successful day of photo-hunting, you suddenly come across the perfect, once-in-a-lifetime scene and only have a few moments to snap that shot. But — uh oh! — you don't have any room left in your SD card! By the time you clear enough space, that triple rainbow is gone.
Well, you never have to worry about that again with our brand new Super MAX Premium SD Memory Card InfinityX! Exclusive to bulkmemorycards.com, a brand that truly knows the meaning of "bulk," our new SD card solves your memory storage concerns… forever!
We got the idea when we noticed all other SD cards on the market were too small for our customers' needs. At first we thought we should make them bigger, but then we thought, why not also make them bigger!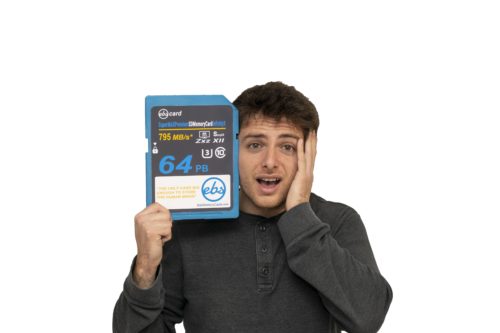 And that's how our Super MAX Premium SD Memory Card InfinityX came to be. Weighing in just under 30 pounds, this SD card has enough storage space for you and your extended family. You'll never miss another picture again because there's not enough space, even if you go your entire life without emptying it!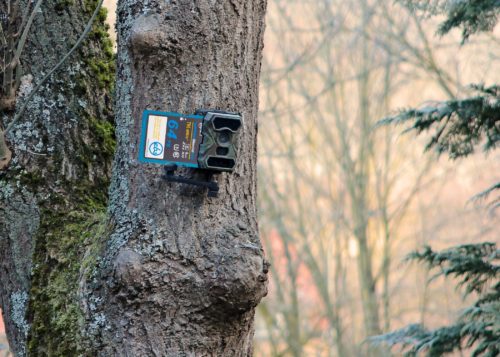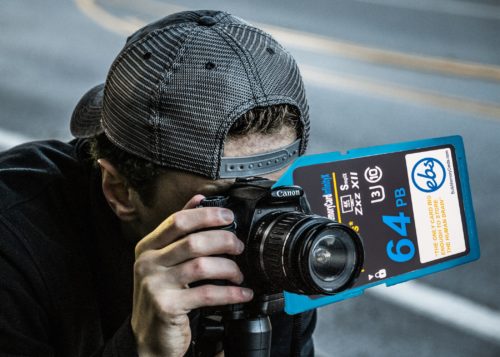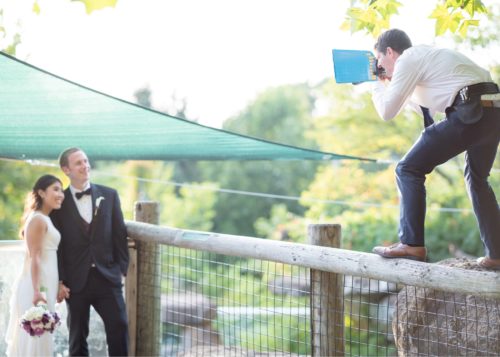 Stop thinking of memory cards in terms of Gigabytes or even Terabytes. Petabytes are the only units of data that can ensure you always have storage, and this card's got plenty of them. Our cards come in with 16PB, 32PB, and 64PB — or 16 million GB, 32 million GB, and 64 million GB. That's more than enough room to film your cousin's wedding, even in HD.
Want to talk about specifications? Our groundbreaking SD card eats the UHS Speed Class 3 specifications for breakfast. Our card is so advanced, it meets specifications that don't even exist yet! Buy yours today and you're set for the UHS Speed Class 4, 5, and 6 specifications, whatever they end up being.
Interested in our SDHC/SDXC models? With a Video Speed Class of V5000, you can film in any definition you want. Why stop at standard HD when your can shoot in 4K Ultra HD! Why stop at 4K Ultra HD when you can film in 8K Ultra HD? Why stop at 8K Ultra HD when you can film in Super Top Secret HD! Don't know what Super Top Secret HD is? You will 😉
And what about losing those tiny, old-fashioned SD cards? Some photos or videos are too precious to lose just because your dinky old SD card fell behind the desk. Each Super MAX Premium SD Memory Card InfinityX comes with its own key fob and proximity alarm, so you never have to worry about losing it.
How do our cards hold up in extreme conditions? Our SD cards live every moment of their life in a permanent extreme condition! Waterproof, magnetproof, and x-rayproof are just the beginning. Our cards are also heatproof, freezeproof, shockproof — even bulletproof!
And, like many of the SD Cards at bulkmemorycards.com, Super MAX Premium SD Memory Card InfinityX comes in your choice of label. Choose from the standard label, our chute label, and a life-size map of Greenland label.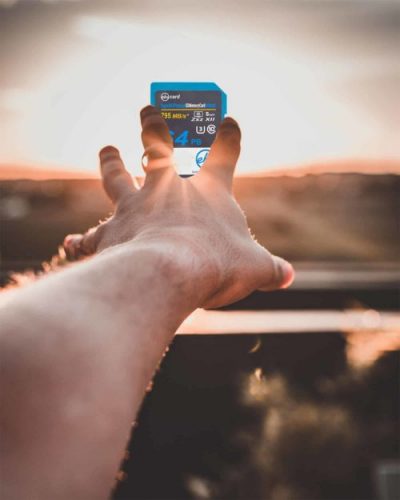 And that's not all! When you buy an Super MAX Premium SD Memory Card InfinityX, you're not just buying an SD card. Each one comes preloaded with:
Every single fine art photograph throughout the entirety of human history.
Photoshop CC
All your baby pictures, courtesy of your mother
Complete backlog of CERN's scientific data from the Large Hadron Collider experiments.
⅔ of the last Lord of the Rings movie.
So buy our new Super MAX Premium SD Memory Card InfinityX today, the only SD card you'll ever want, need, or be able to accommodate in your home. And coming soon — our exclusive SD Ultra Extreme Mega Memory Card Pro with 4 extra GB!