Here is how to use an SD Adapter. Typically, MicroSD cards will come with adapters. In other cases, your computer may not have the correct ports to use your SD cards. EBS sells lots of readers and adapters with several adaptable options for any use case.
How to use an SD Adapter
EBS sells 2 kinds of adapters and readers. Regardless of what kind of adapter you have, or the manufacturer of the reader, they all work about the same.
USB-A Readers
The first are readers that convert many or one kind of memory card to a USB-A port. Your reader may operate this way if you are trying to get your photos or media onto your computer.
Step 1: Put the memory card into the reader.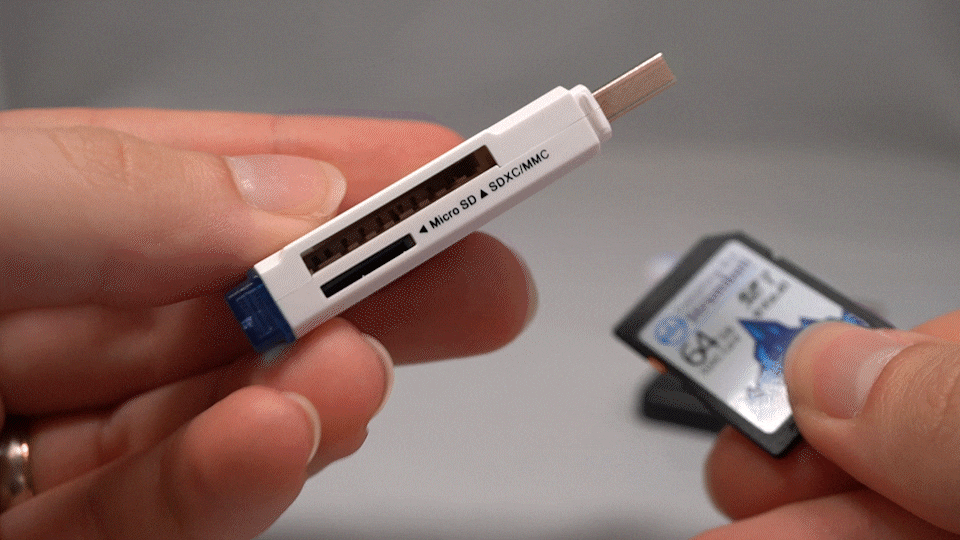 Find the correct adapter on your reader and put your memory card into the reader. USB-A readers can have many kinds of adapters built into the one unit. EBS sells 3 models of USB-A readers. The R3 is a USB 3.0 reader that has both a MicroSD card slot and a full size SD card slot. This is great! You can convert both major kinds of memory card to USB-A with this reader to work with your computer.
Step 2: Plug the reader into your computer.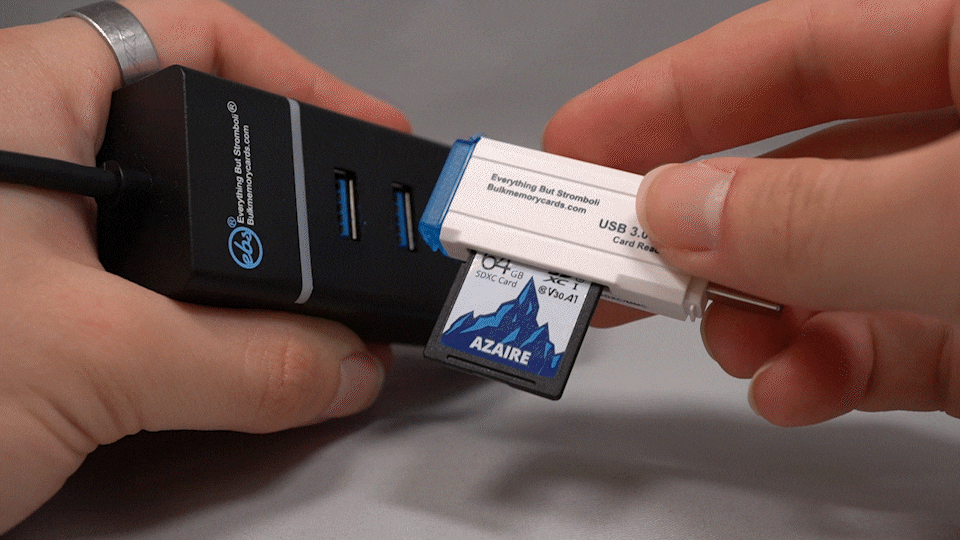 Using the USB port on your computer, plug your reader in. You may have to try a couple times before it plugs in correctly, so be gentle. USB-A ports are notorious for making people flip their reader around multiple times before it goes in correctly. When you plug it in successfully, your computer may make an audible chime to let you know that the drives are connected.
Step 3: Access your data using a file management application.
If your computer doesn't pop-up with a dialogue box asking you what to do with the new media, you will need to open a file manager and navigate to your attached drives. When using your attached media do not remove the physical drives until you close all programs with open files that are accessing the data on the drives. This could lead to issues like file corruption. Although ejecting your drive with the file manager isn't entirely necessary, it guarantees that none of the applications are accessing media on board.
SD Card Adapters
SD Card adapters are different from readers because they do not convert across a different interface type. Adapters for SD cards only convert MicroSD or MiniSD to full sized SD.
Step 1: Put the MicroSD card into the SD Adapter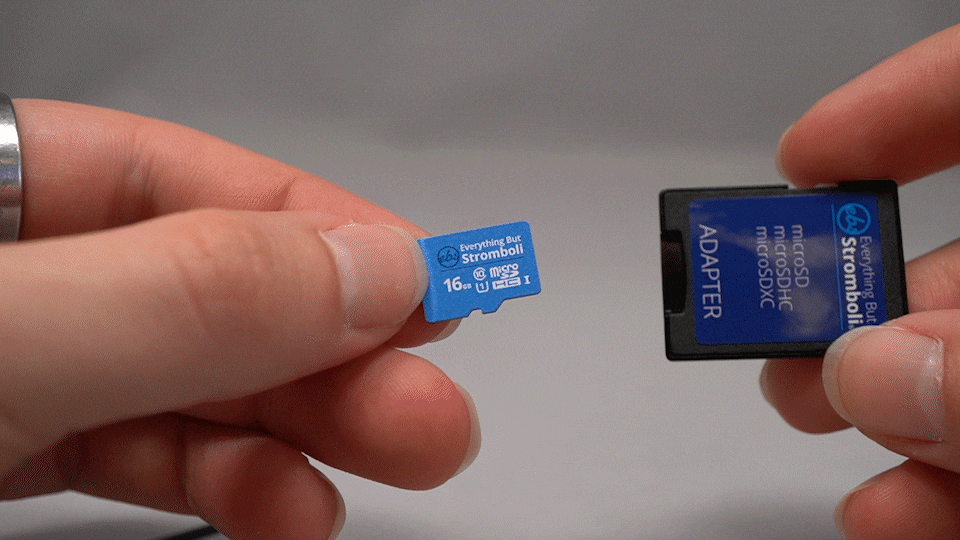 At the bottom of the adapter there is an open slot, insert your MicroSD Card here. Some SD Adapters also have a write-lock switch on them. Make sure this switch is unlocked or else you will only be allowed ot read the data on the drive. Additionally, verify that you are using the right kind of adapter. Don't get MicroSD confused with MiniSD. MiniSD is very uncommon.
Step 2: Insert the SD Adapter into your computer
Find the SD card slot on your computer and insert the adapter with the MicroSD card inside. If you don't have an SD card slot on your computer you can adapt a MicroSD card to an SD card reader to connect it to your computer via USB. However, if your reader has a MicroSD card slot, you should adapt it directly, it is safer this way.
Step 3: Access your data
Open a file manager to access your attached drives. Again, eject your media when you are done with it. Always back up your data regardless of your level of concern or the importance of the data.
Using SD Adapters and Readers
SD Adapters and Readers are great tools for you and your company. When working with many forms of physical media, adapters and readers give you the ability to work with many form factors at a time. You can shop an assortment of accessories on our website! Or, contact our sales team about ordering flash drives or SD cards in bulk!